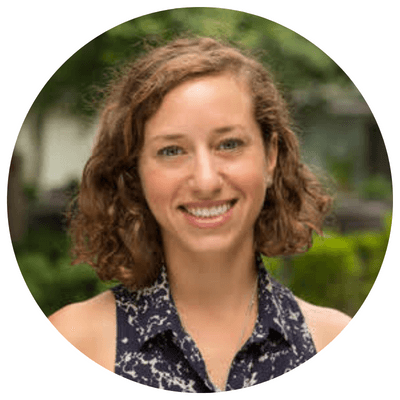 Sara Udow
Sara (she/her) is an award-winning urban and cultural planner, with expertise in community engagement, community development, cultural and city-building strategy and human-centred research. She has almost 15 years of experience designing creative, equitable and effective organizational and community processes with municipalities, nonprofits, and private sector clients. Between 2019 - 2023, Sara co-founded and ran PROCESS, an urban and cultural planning studio delivering high-impact cultural projects for public, private, and non-profit clients. She is also the co-founder of Crazy Dames, an artist studio that leads creative public engagement across Canada. Sara is the Interim Managing Director of plazaPOPS, helping to develop organizational processes, long-term strategic planning and financial oversight.
Trading Parking Space for Public Space: Transforming Toronto's inner suburbs with plazaPOPS
plazaPOPS is a community-led approach to enhancing Toronto's inner suburban streetscapes, encouraging community connections, and supporting small businesses by transforming under-used spaces (including privately-owned parking lots) into context-sensitive and accessible community gathering spaces. Learn how plazaPOPS turned their 2019 pilot into a fully funded 3-year program, is working toward establishing a sustainable citywide initiative to "bring back main street", and how you can do the same in your neighbourhood.